Auntie's Big Painting Challenge Concludes & Promises A Comeback
The idea of investing licence payer's money in a show to watch paint dry would seem to be madness but there again Auntie invested in a show where a great grandmother would judge cake baking and that didn't turn out so badly did it? In fact the BBC have become masters of making the inherently dry seem intriguing and entertaining by using their formidable stable of professional presenters and programme makers. In fact, on the 7th February Auntie beat the finale of War & Peace, Call the Midwife and Vera with its weekly episode of Countryfile which hit an incredible peak of 9.6 million viewers. So, whilst The Big Painting Challenge did not quite scale these heights with its final on Sunday night, its placement in the schedule just before Countryfile means that the BBC means business with this series. In fact the doors are already open for artists to apply for the next series.
Sunday was the culmination of six weeks of broadcasting, where ten amateur artists from across the Kingdom and from all walks of life were challenged to capture a variety of scenes and portraits on canvas. Having tried out the format two years ago, it seems that the new presenters and the addition of two professional mentors has been well worth it.
The combination of Mariella Frostrup and Rev Richard Coles has given the show a boost, and even the irritating artist Pascal performs the same function as Cowell on the X Factor and adds a focus for the audience to enjoy railing against. Last night having been voted the public's favourite artist on two occasions, it was expected that of the four contenders last night that Northern Irish teacher Jennifer Morrow would be the winner. However, the artist who has not always been popular with the judges for her abstract interpretation of the subject was unlucky to miss the final prize.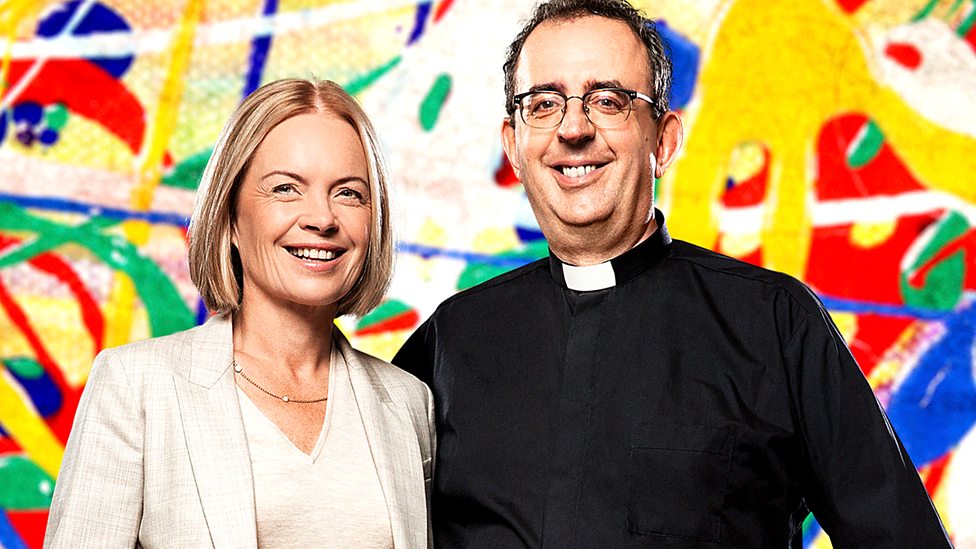 Tasked to paint a portrait of a close family member as well as a Canaletto-esque landscape, it was Leeds amateur artist Suman Kaur who took the crown. The pendulum swung in her favour with her beautifully observed likeness of her Seik father and whilst, as with all of Auntie's similar programmes, no money changes hands the prestige of having emerged at the top of this artistic pile was reward enough.
There is no doubt that The Big Painting Challenge will be back and the producers will be casting around to find someone like Ryan who is currently bringing a bit of sex appeal to The Great Pottery Throw Down!