The Jump
The Jump Producers Walk Precarious Tightrope
The producers of The Jump may be engaged in creating a Reality TV programme around the Alpine discipline of ski-jumping but they are themselves involved in quite a precarious tight-rope act.
It is really old news that the publicity around the show, hosted by Davina McCall, has been based around the number of injuries incurred by the celebrity contestants, of which Beth Tweddle's broken neck was definitely the worst, but without the accidents is there really much to this televised competition?
Last week the competitors were challenged to race against each other down an unforgiving ice track as they tried to master the Skeleton. Rugby player Gareth Thomas cried, Camilla's niece Emma was hurled from wall to wall like a rag doll but managed to avoid injury and the audience was served up with a tempting adrenaline fed snack.
This week, however, the competition was based on the sport of ski-cross which unfortunately verged on the dull. The celebrities were better equipped for this particular competition but the pace and drama that they were able to achieve was negligible. In a desperate attempt to sex up the races, a bump on the ski-cross track was named The Wu-Tang Clan after the bad boy rappers, but somehow I think they would be unprepared to stand by this unimpressive hump.
Of course, those eliminated or injured in this year's competition potter around in the background during each recorded piece like lost souls and amongst them this week was model Caprice who Davina had explained could not compete because she was unwell. Gareth Thomas jumped the furthest this week, securing his position in the semi-final, whilst Taekwondo Olympian Jade Jones was beaten in her race by Kadeena Cox and with the shortest ski jump was eliminated.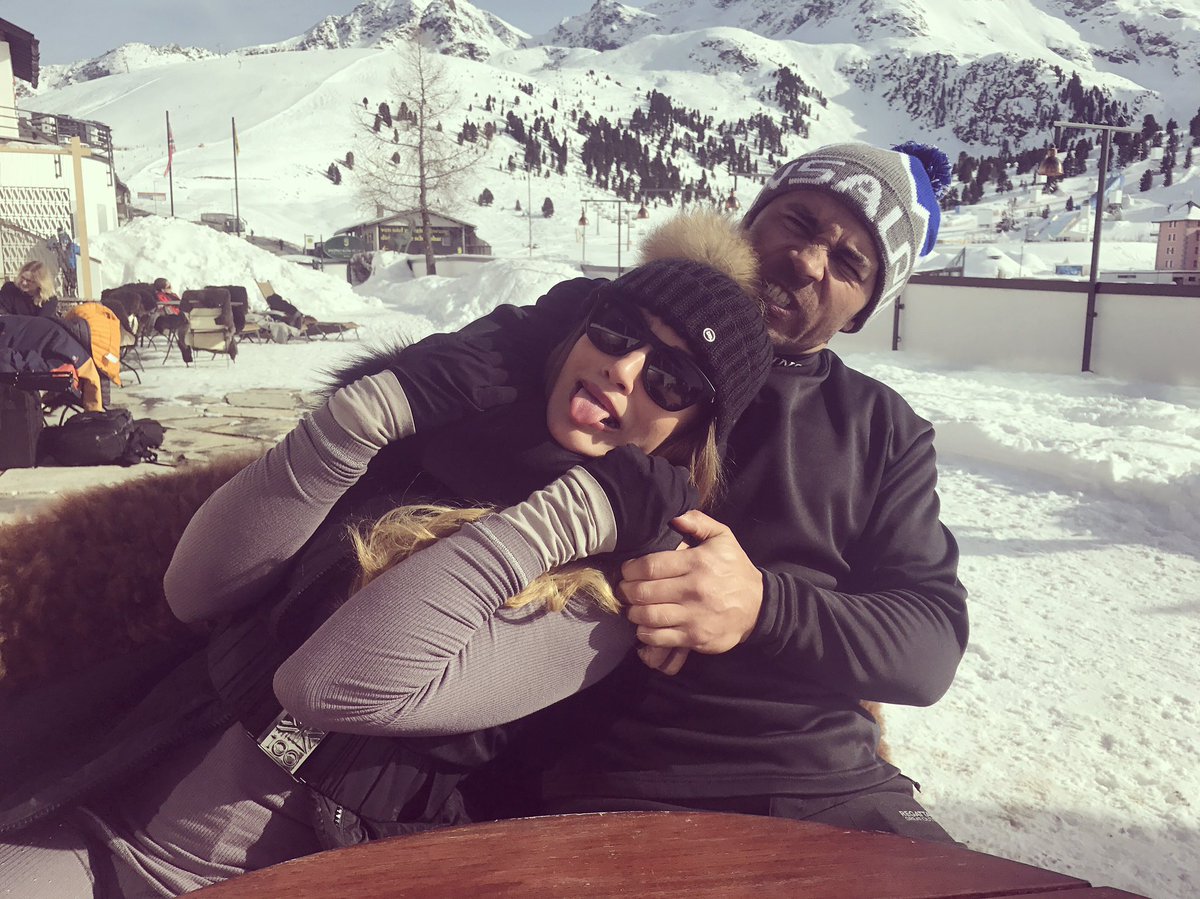 Olympian gymnast Louis Smith won the weekly cowbell as the fastest competitor and looks like the likely winner of the series. However, whilst sportsmen like himself, Gareth and Jason are coping with the process well, non-sportsmen like Amy Willerton and Spencer Matthews are certainly giving them a run for their money. In fact, Spencer did incur an injury during his ski-cross which precluded him from jumping but it seems it is not so bad as to stop him from competing next week.
So let's hope as the producers traverse the tightrope between too difficult (the skeleton), and too boring(ski-cross), that they find a point of balance in next week's discipline which satisfies their viewers.