The Jump
Wiggins & Pals Take First Faltering Steps Towards Winning The Jump
What better way to describe the start of the latest series of The Jump on Channel 4 last night than as a launch? Davina McCall returned to the Reality TV show that sees sportsmen and women (and faces from the world of entertainment) compete against each other in a variety of Alpine disciplines before taking on the knee trembling challenge of the ski-jump.
It has been a surprise to many that the series was resurrected at all after last year's extraordinary tally of casualties, (especially the potential paralysis of Olympian Beth Tweddle after a broken neck), let alone that there would be enough volunteers to still take on the challenge. However, for whatever reason, whether it is the perceived danger that is drawing competitive sportsmen or the promise of extra exposure for the entertainment celebrities, Davina found herself surrounded by a happy band of lycra-wearing adrenaline junkies last night.
It must be said, that much was made of the arduous training that all the contenders had undergone, as if the producers were at pains to point out that they were responsibly equipping them all with ample instruction to face the challenges ahead and not simply creating carnage and great TV at their expense.
Video tape of scrapes, slides and falls as the cast prepared for this week's parallel slalom were shown but fortunately, no serious injuries were reported. As sporting Titans Jason Robinson and Gareth Edwards hurled themselves down the slopes in pursuit of glory, it was clear that the sportsmen and women were in their element even if it was not their sport. Although the much-awaited appearance of Sir Bradley Wiggins was almost tempered when comedian Marc Dolan very nearly pipped him at the post.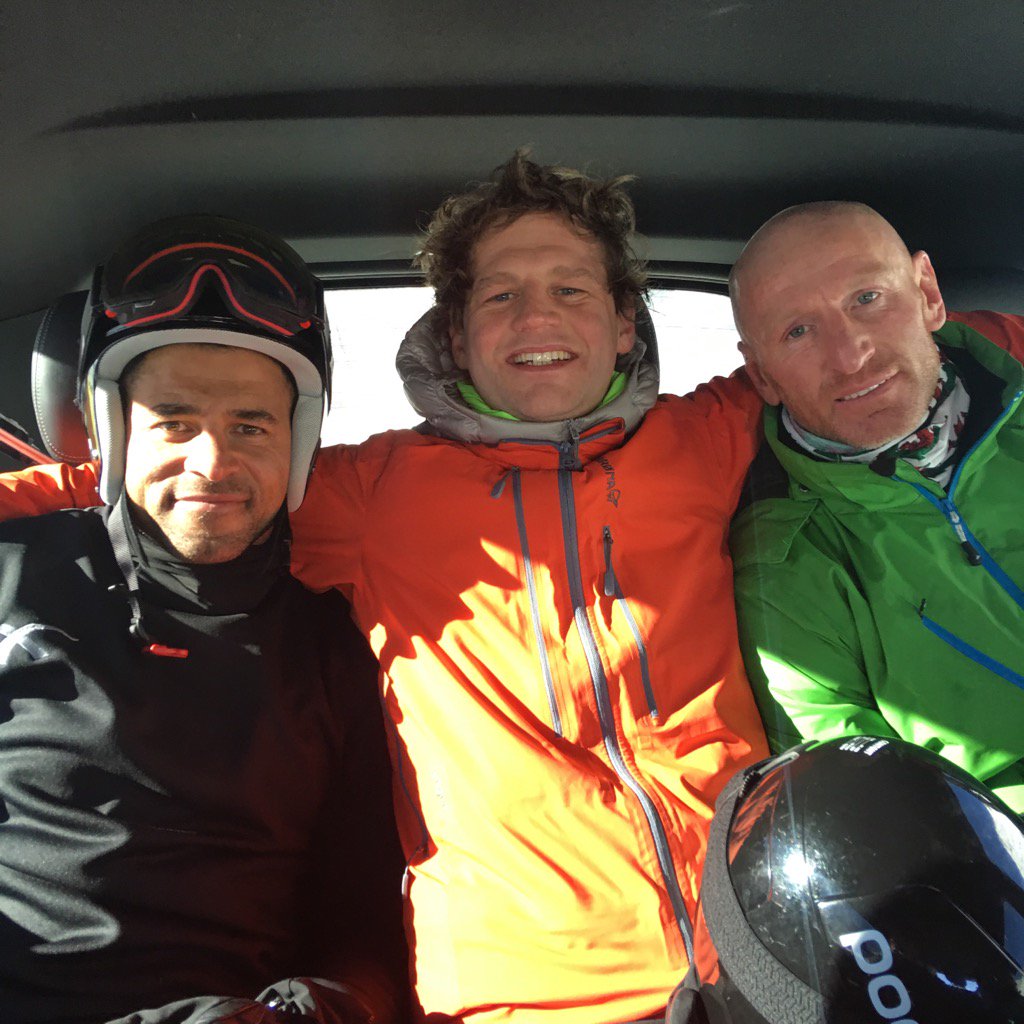 Ultimately, the pairings on the slalom were appropriate giving both the more and less able an equal chance of proceeding to the next week. Those who failed to win their slalom proceeded to the auspicious Jump, with the competitor with the shortest distance to be eliminated. However, this time the process hit a roadblock, not because of injury but because Big Brother winner Josie Gibson, lost her nerve and decided not to tempt fate.
The remaining celebrities live to go through another round, which rather than a turn of phrase, is rather more of a realistic statement given its colourful history. Amongst the models, sportsmen and women and Reality TV stars was the awkward figure of Emma Parker- Bowles, Camilla's niece who is obviously keen to add a bit of cash to her stash and use the family name for a bit of career candy. Viewers will certainly be keen to get to know her, although there may be some who are willing her to fall flat on her face, as those rounded vowels begin to grate.
Channel 4 will definitely be relieved that there were no major catastrophes this week, although we all know that viewers are tuning in in the hope that there will be.