The Jump
Wiggins Out Of The Jump But Avoids Humiliation
Well, it has happened again! After being blighted by accident and injury, The Jump insisted that it had taken a good look at its health and safety procedures and there would be no repeat of last year's roll call of broken celebrities. After all, no TV company needs the PR that Beth Tweddle's broken neck afforded Channel 4 last year.
However, it became apparent last night that another Olympian and Knight of the Realm had fallen foul of The Jump jinx. Tour de France winner Bradley Wiggins who retired last year surprised many when Channel 4 boasted that he would be appearing on their Alpine show. In fact with Wiggins aboard as this year's poster boy, there was little doubt that the producers hoped for a boost in the ratings.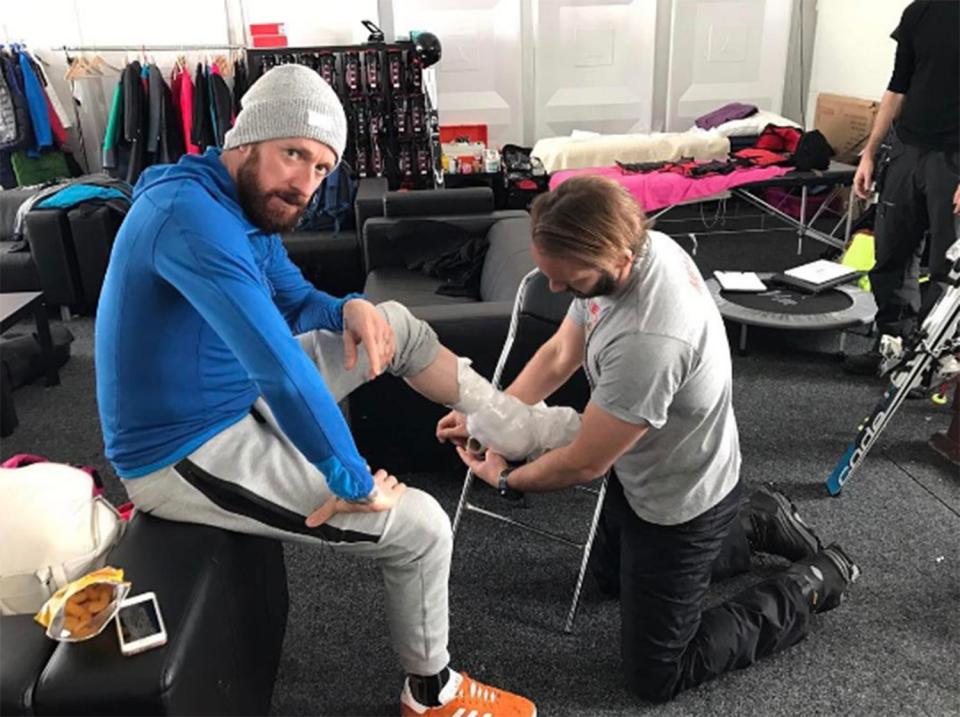 🏅 Bradley Wiggins...
- 5 Olympic golds
- 1 Tour de France
- 1 hour WR
- 1 broken leg ⛷
- 2 sideburns intact
https://t.co/hjGBG3NRZ4
Perhaps on reflection, Wiggins will be happy to play the wounded hero and offer the floppy jumping prize to someone else, although an injury in training is less than spectacular and the lack of a cast unimpressive.